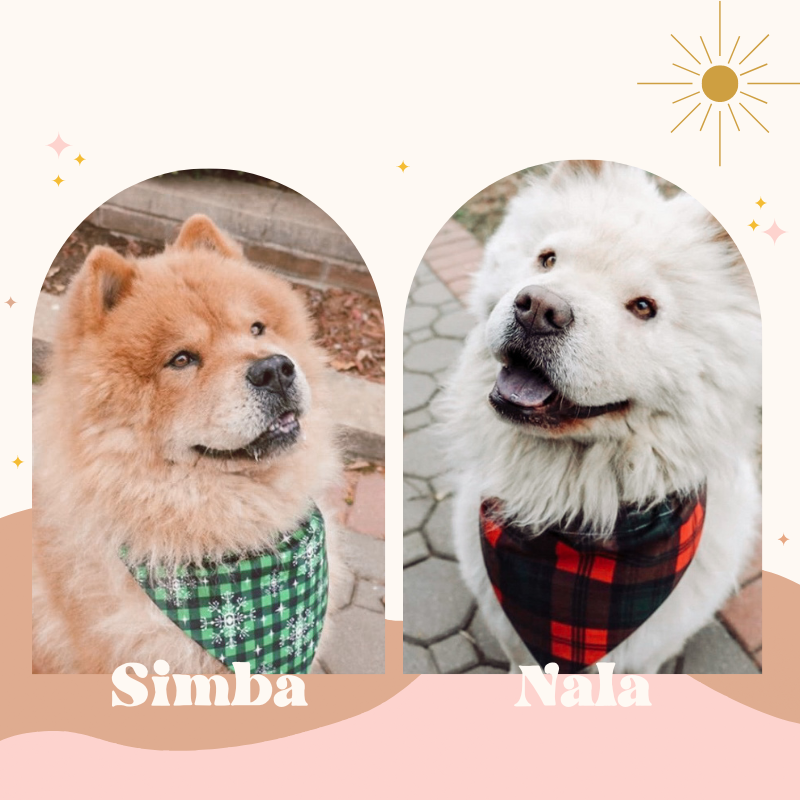 OUR WHY
Lionbearpack started with our two chow chows, Simba and Nala. Because our pups are so fluffy we would run into a problem with all the bandanas we bought for them being too small for them.
Yes, even the biggest size! 
So with the help of our old sewing machine we started creating our own bandanas for them. Within the world of dog bandanas there weren't sizes for large, fluffy double coated dogs like our pups, so our shop was born. 
We are proud to create dog bandanas and accessories that are pawfect for our large pup friends too!  
MISSION
We pride ourselves in creating aesthetic, sustainable handmade dogwear for dogs of all sizes from XXS to XXL. 
Our bandanas & accessories will always be available in diverse sizing and bandana styles that fit both our small and big fur pups.
We believe we can also serve our fur friends, while being a mindful brand from the beginning of our fabric selection to the packaging of our products. 
Most of our printed fabrics are sourced from artists worldwide, and it's printed using eco-friendly dyes on cotton fabric.
Our packaging is also made from recycled materials and our leftover fabric is repurposed or recycled.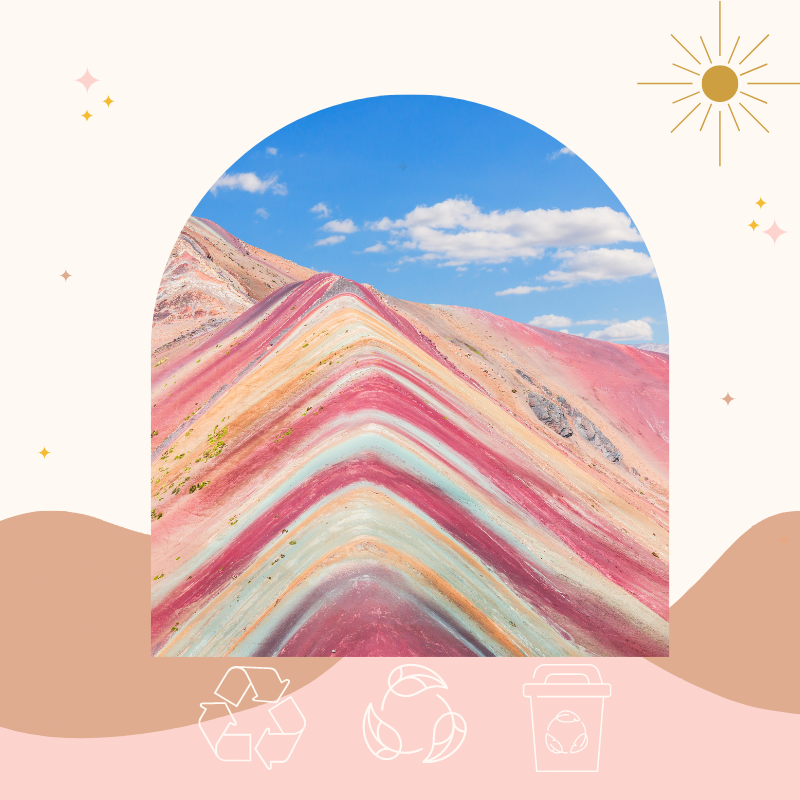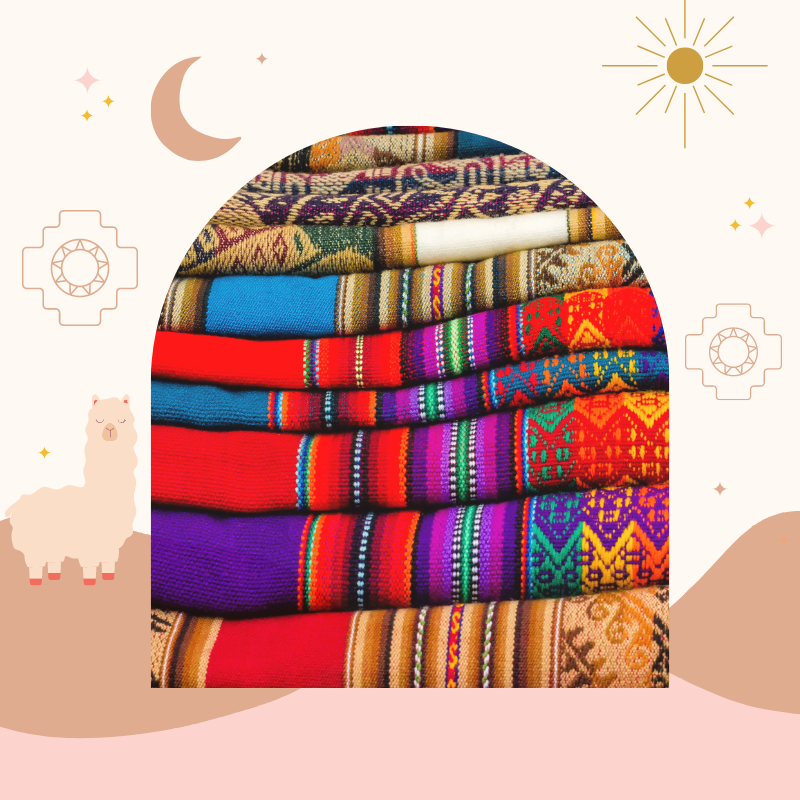 INSPIRATION
Our bandana patterns and designs are aesthetic, cute, and boho inspired. The fabrics are curated by us whether the color palettes of our collections or the textiles chosen. 
We've also added our Andean fabrics that are handwoven in Peru, which are close to our heart because we love including ancestral pieces into our designs.
By supporting our small business you're also supporting an indigenous Quechua owned small business. Our roots are in the Peruvian Andes and our shop is an extension of our family, of our grandmothers before us that loved to sew.  
Since our launch our pack family has grown by two, our chow puppies Rumi and Killari. 
We're so very happy to see all our pupstomers in our bandanas and accessories. Payllaa (Thank you in Quechua) so very much for supporting our dream!
Handmade With Love for Your Pup & Pachamama (Mother Earth),
LionBearPack